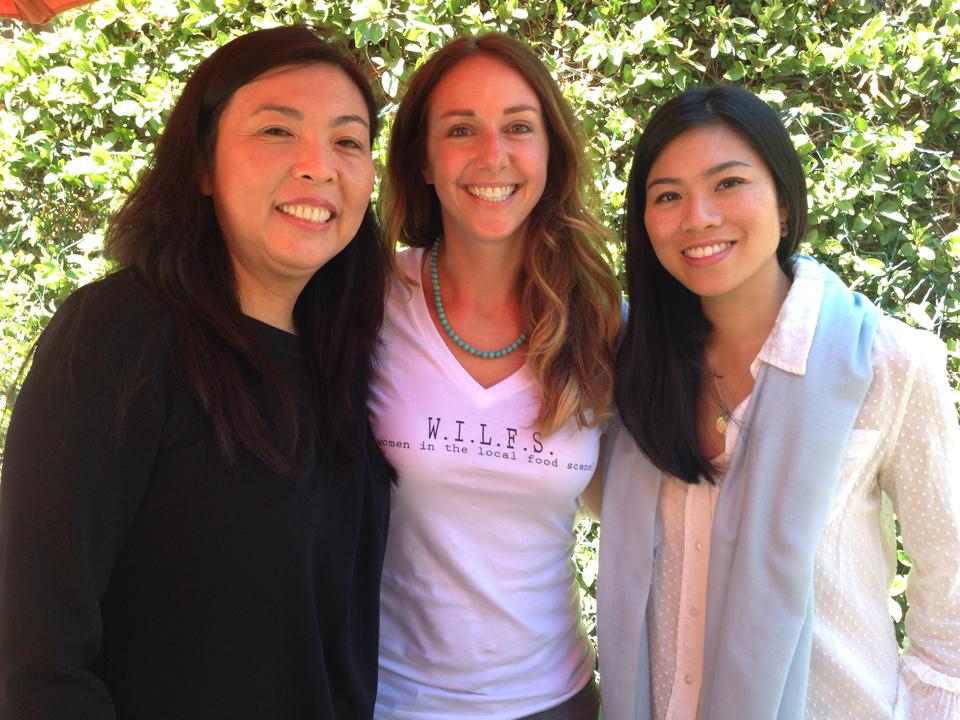 The Tap & Cheer team joined the Women in Local Food Scene for a lovely lunch event at Tiato Kitchen Bar Garden + Venue in Santa Monica. Catherine An, was our guest speaker for the event and we all enjoyed her words of wisdom about running a restaurant.
What was your experience as the youngest in the family?
I learned from an early age to find balance between work and having a life. My sisters and mom were my mentors and they showed me the importance of finding this balance.
Tell us more about your background?
I have a degree in psychology and a minor in the arts. I worked in Public Relations before returning back to the family restaurant business. I didn't go to managerial school so I'm always conscientious of how the staff views me and whether or not I'm creating a good environment for them to work in.
If you were stranded on a desert island what one item of food would you want?
Avocado. Maybe Peanut Butter? KIND Bars.
What is your favorite cookbook?
I don't really read cookbooks because I'm more operations and front of the house. I'm into management books. The two books I'm currently reading are The Seven Habits of Highly Effectively People and Who.
What's your best food memory or defining food moment?
Awhile back we catered an all vegan event for the nonprofit group The Sea Shepherd. It was held at the Santa Monica airport hanger and when we arrived in the morning we found it completely flooded; A foot of water all the way around! We had to call in an emergency crew who worked right up until the beginning of the event. Despite the chaos, no one attending the event had a clue it ever happened. Our team pulled it together and the event was amazing! The best compliments I heard from that day were, "Wow! This is vegan? We didn't even know….it's that good." I was so proud!
What advice do you have for running a successful restaurant?
We're interested in growth and retention rather then the typical high turnover rate that occurs in restaurants. It's important to have a "Happy Staff" and every day is a learning experience and a process. I also get many ideas from traveling. Then I come home and work with Mama to come up with a version for the menu.
Is there anything else about Tiato you would like us to know?
The Tiato logo is green and purple to mimic the colors of the Tiato Herb. In creating the garden I used a lot of green and purple plants. I'm still doing catering here at Tiato and I really enjoy that people can celebrate special occasions there. The first wedding that was held in the space made me cry because I was so happy that they were celebrating such a special event there.
Be sure to enjoy Tiato Kitchen and Garden and their secret Garlic Noodles on Friday!
The tale of the House of An encompasses two countries, five sisters, and one secret kitchen. You can learn more about Catherine An and her family at http://www.houseofan.com/ and learn more from this interview with Occidental Magazine.
If you would like to attend other events hosted by Women In the Local Food Scene, please signup at their website.