Let's start from the beginning.
We are always proud to partner with 18th Street Arts Center in Santa Monica, CA. as we share their love for "Provoking public dialogue through contemporary art-making." Our role has been to present selected audiences with a playful mix of contemporary art, music and drink in order to raise revenue for this 25 year-old influential, non-profit arts organization.
To provide a fresh approach in 2013 and engage an audience different from past targeted groups, a premiere event in Los Angeles emerged to reach urban foodies, wine-loving enthusiasts and cultural seekers: CRUSH, an Artisanal Wine, Art and Food Tasting Festival.
The Challenge
Obstacles, Happy Clients, Our Expertise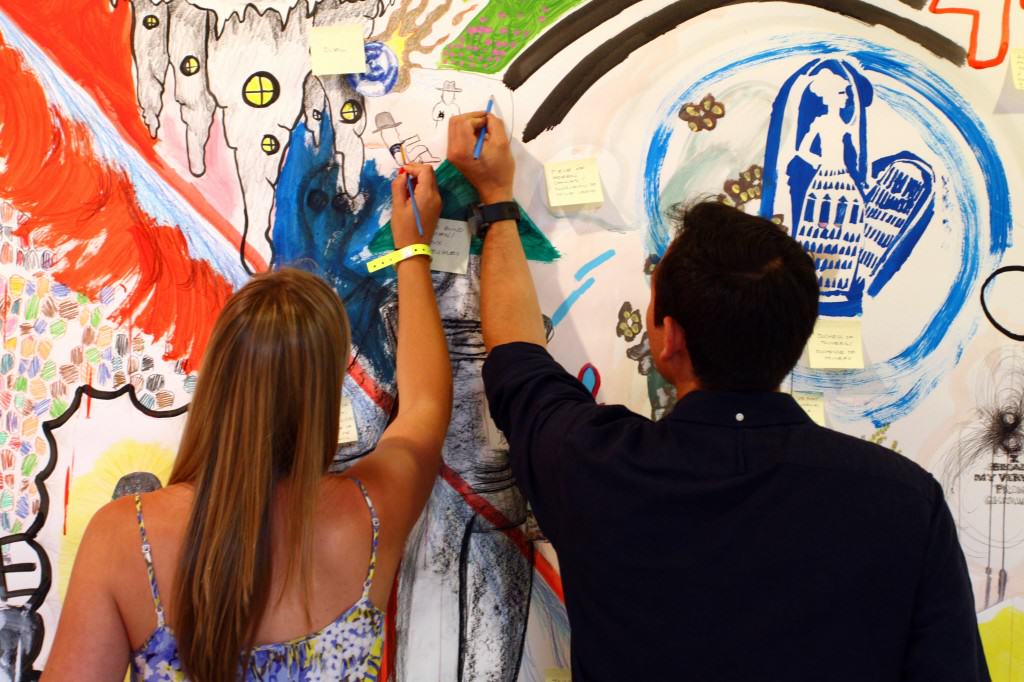 An initial challenge was securing wineries, food vendors and culinary experts since 18th Street had not previously incorporated wine vineyards and restaurants in their events for the public. Setting out to capitalize on past successes of our staff, we dove right in and created an electronic, visual Vendor Information Packet that covered everything about the festival including the great media coverage and exposure that participants would receive and the success of past fundraising events produced by T&C. We made sure that the Information Packet also promoted the characteristics of expected attendees.
A secondary challenge was maintaining "the buzz" on a limited marketing budget. T&C worked with news outlets, magazine and radio partners to create an affordable yet effective advertising and marketing campaign leading up to the event: press releases, thousands of postcards and posters distributed, citywide street teams, online advertising, and more.
T&C media partners hosted interviews and ticket giveaways. Since social media is incredibly cost-effective, we decided to strongly focus our marketing efforts in that arena as well. T&C's social media expert was dedicated to posting and commenting on multiple social media platforms that included Facebook, Twitter, Instagram, Google+, Pinterest and Linkedin. Over 200 blogs posted event information, and the email lists of T&C supplemented 18th Street Arts Center's lists.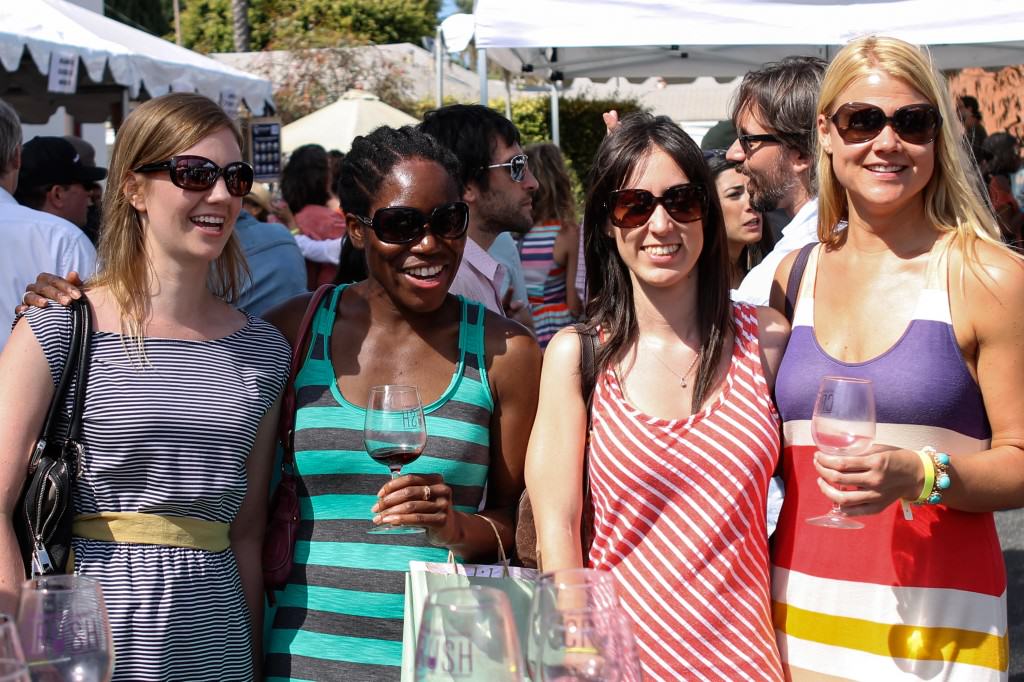 The Outcome
Vendors, Attendance, Celebration
Exceptional partners, talented wine-makers and chefs, dependable volunteers and top-notch attendees all came together to create an engaging, entertaining and culturally rich experience. Over 480 attendees and 80 wineries and food purveyors, many new to the 18th Street Arts Center, were introduced to and favorably impressed by the Center's national and international artists.
We are happy to have partnered with 18th Street Arts Center and to have increased their exposure and the diversity of their audience. We are also extremely proud to have helped raise over $17,000 for the organization as well as awareness of the center's important mission to support the creation of cutting-edge art and foster collaboration between artists.
The event brought widespread media exposure to 18th Street Arts Center and was reviewed in over 50 news outlets including the LA Times, Santa Monica Daily Press and Santa Monica Mirror. CRUSH was also mentioned on air by KCRW and 100.3FM, The Sound, and LA Weekly Magazine selected the event as one of its "Top 3 Weekend Picks" for May 17-23 with CRUSH being the top thing to do in Los Angeles on May 19th.
Our Process
Concept to Creation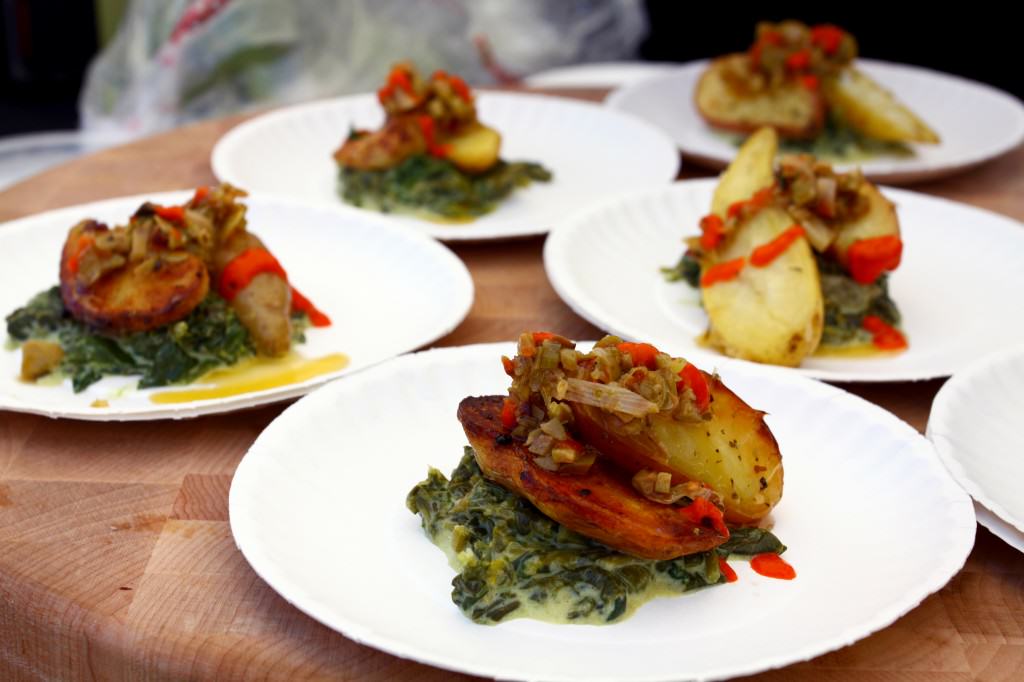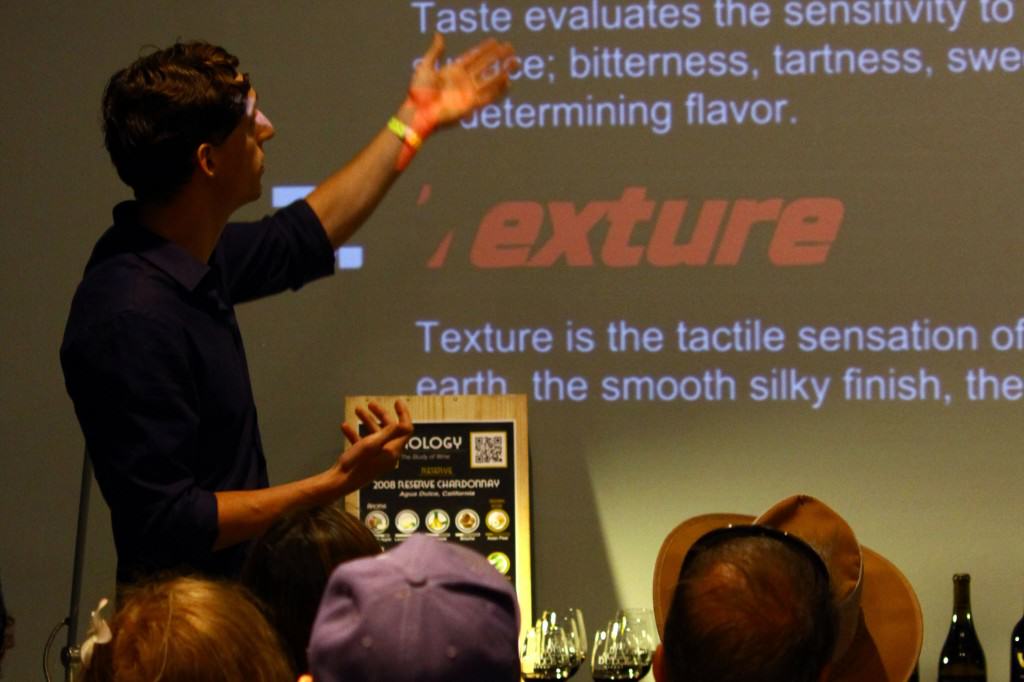 T&C's events are never boring, always innovative and often educational and there was no exception with CRUSH!
18th Street was interested in creating a complementary fundraising event to their successful Beer, Art and Music Festival (also produced by T&C) that involved wine and restaurant bites instead of craft beer. We first dream up of what's possible before reining things back into a doable event that meets the client's goals and budget. For CRUSH we focused on a unique mixture of wine, food sampling, open galleries, live and original music as well as 20 minute crash courses on topics including the basics of wine tasting and how to make ricotta cheese.
With ideas and concepts gained from preliminary meetings, our talented designer set out to create the look for the first round of postcards and posters that would eventually become more detailed as vendors were secured. Over several months T&C worked with Edible Westside staff to secure wineries, wine experts, restaurants, chefs and musicians for the event. Then the "buzz" began. Press releases were written and disseminated, marketing avenues secured and materials were distributed. Online sales were set up, marketed and closely monitored by T&C until the day of the event. All customer inquiries were addressed in a timely manner by T&C.
Bids were placed for rental equipment such as tents, tables, stage and sound and orders were placed. The number of volunteers needed was determined and we went straight to work on recruiting the best of the best. On May 19, 2013 CRUSH stomped its way into Santa Monica, tantalizing the taste buds of all who attended. All day-of logistics such as set-up and break-down, Will Call, volunteer coordination, stage and musician coordination, raffle, crash courses and more were overseen by T&C so that the event ran smoothly and everyone had a fabulous time. Attention to detail is our strong suit and we left no stone unturned.
Who Worked the Event
Why Our Vendors, Talent and Relationships are Impressive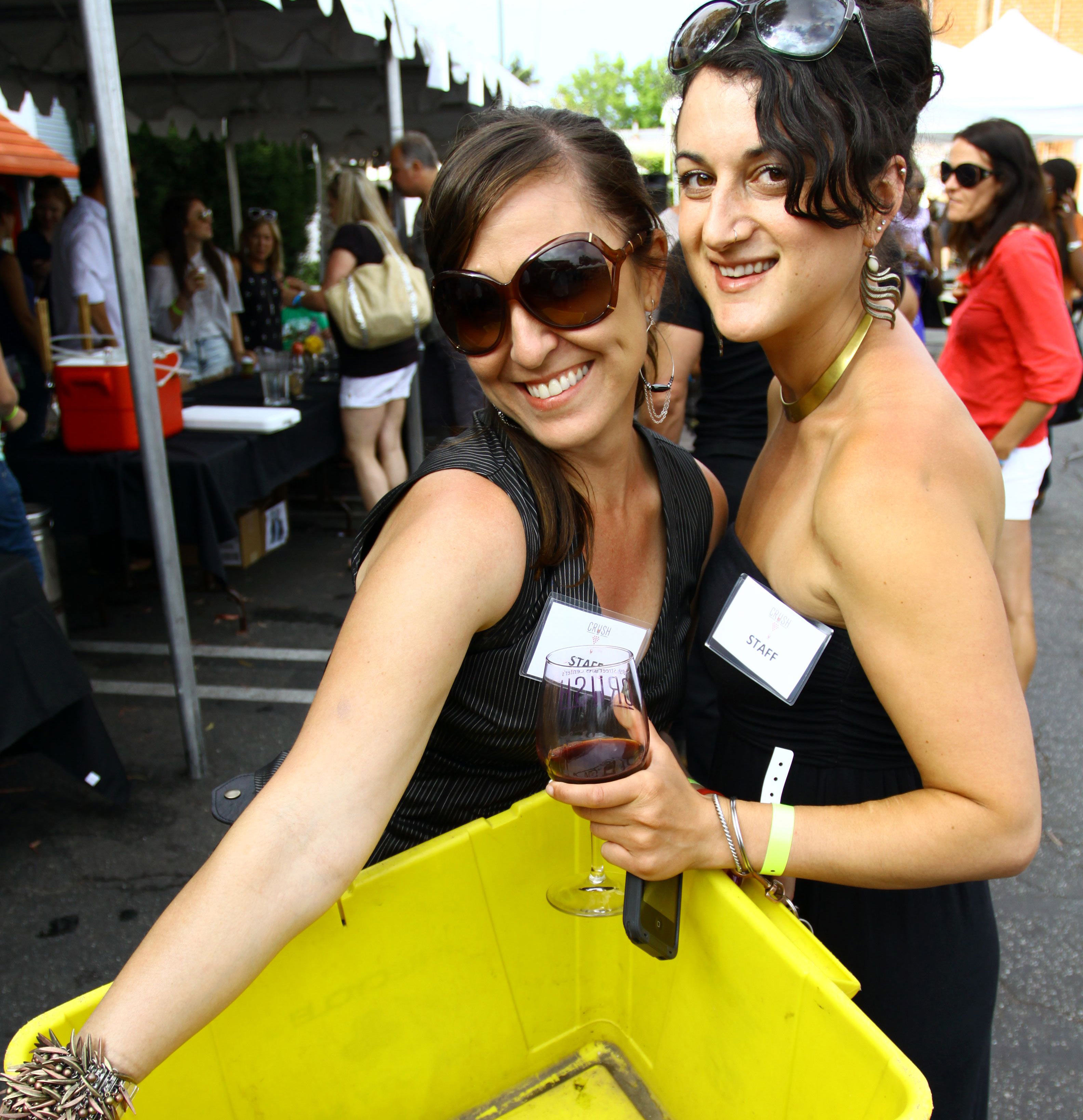 Edible Westside
Food & Drink Magazine
What we really love about event production is that we get the opportunity to work with so many exceptional people and companies. For CRUSH we knew we wanted to team up with the award-winning magazine, Edible Westside. The magazine's focus on community and its efforts to give a voice to local food purveyors growing and serving food with integrity was a perfect match.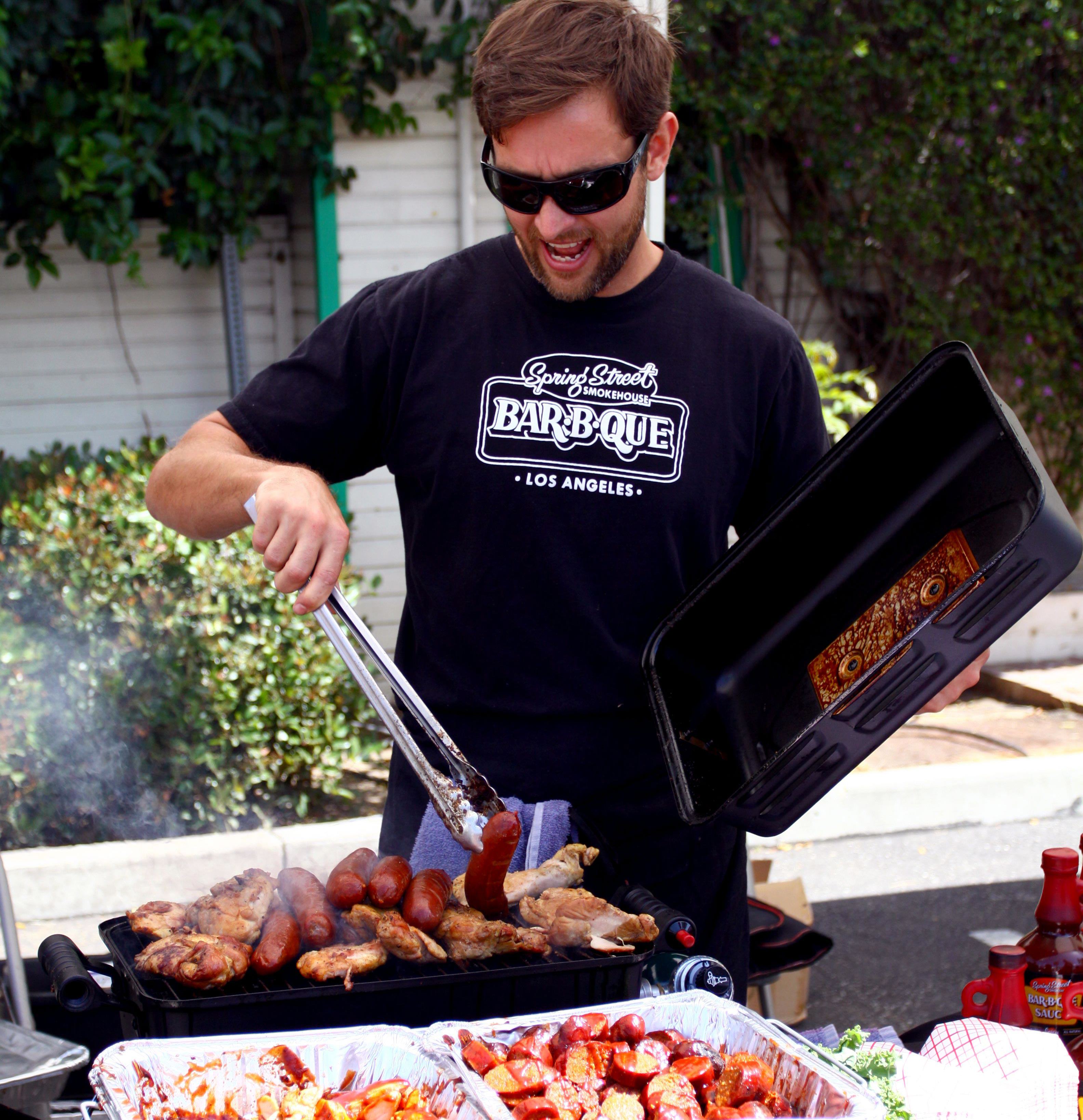 Wineries, Wine Experts, Restaurants, Chefs, & Spirit Companies
Culinary Professionals
We also paid close attention to the needs and desires of the 80 wineries, wine experts, restaurants, leading chefs, spirit companies, coffee brewers and their staff that generously donated their product, time and energy. We made sure that the 10 musicians and 14 artists involved in the event had everything they needed to best showcase their talents.
Volunteers
Key to the Festival Success
Dependable, friendly and professional volunteers are key to a successful festival and we love every single one of our incredible guys and gals who came out to help. We work hard on making sure they have all necessary information and knowledge to inform attendees and create a safe and fun experience.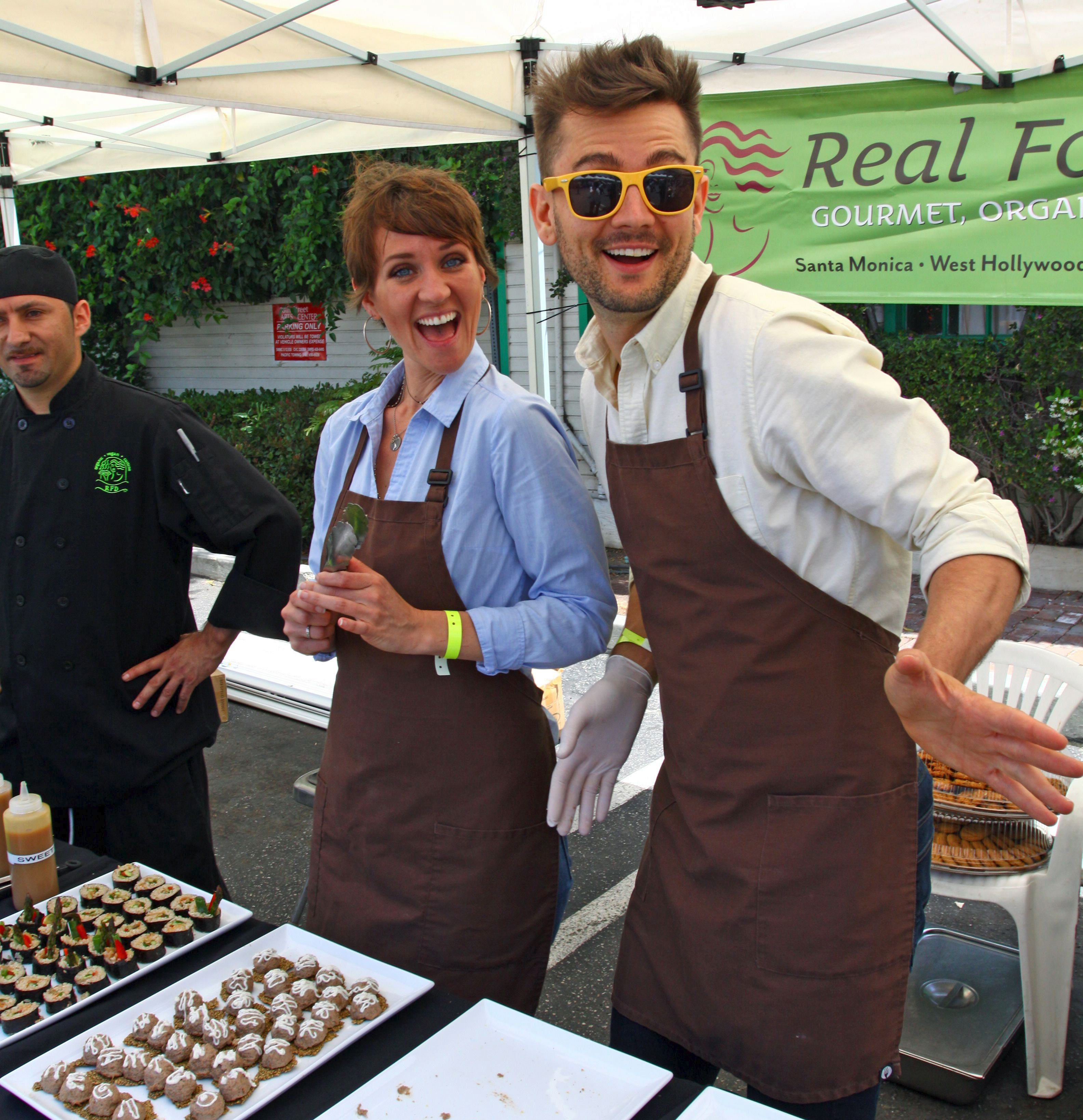 Vendors
Relationships that last
Because building strong relationships is at our core, we have built a great list of vendors who we enjoy working with. From portable toilets to tent and table rentals, we know the most reasonable and reliable folks in the city to rent from!
Take Out
CRUSH 2013 Information Packet
The Payoff
Vendors, Talent, Relationships
In the end the star of the event was 18th Street Arts Center. We are proud to be a part of the contemporary art scene in Los Angeles and to be partnered with 18th Street Arts Center in such a meaningful way.