A Little Bit About Us
Tap & Cheer is a socially responsible company that partners with organizations to connect people with culture through fresh, innovative and "out-of the-box" events centered around artisanal drink, food, music and art. We strive to build stronger communities by introducing people in fun and exciting ways to the rich culture of their city and to the organizations that make it vibrant.
We know that great event planners must be creative, practical, flexible, knowledgeable and passionate about what they do. We take pride in building and fostering strong relationships both with our clients and the vendors we work with. Tap & Cheer connects the best wineries, craft breweries, and culinary whizzes with the local community in its curation and production of original events that contribute towards social, cultural and ecological causes.
Services We Offer for Event Production
We're an experienced, talented team that produces events big and small.
Event Production from Beginning to End
From beginning to end we have you covered! We thrive on working with our partners to conceptualize the perfect event that is fresh and unique to their company or organization. Design, marketing, tickets, vendors, volunteers and more. We love to multi-task and we do it well.
Craft Beer, Wine and Food Pairings
Interested in exploring the complementary and contrasting experiences that craft beer or wine can provide when paired with food? Have us organize a pairing that will not only tantalize your taste buds but also open a whole new world of versatility and diversity.
Community Building and Sustainable Events
We really dig connecting the best wineries, craft breweries, restaurants and chefs with the local community. We often partner with local organizations that contribute toward social, cultural and ecological causes in the curation and production of our events.
Fundraising and Event Planning Consulting
Need help raising funds for a good cause? We are happy to provide you with a consultation on how to host a successful event that is creative, fun and will leave lasting impressions.
Think we make a good match? We'd love to hear from you!

Get In Touch
Say Hello To Nicole
The heart and soul of Tap & Cheer, CEO Nicole Gordillo Schimpf makes the magic happen.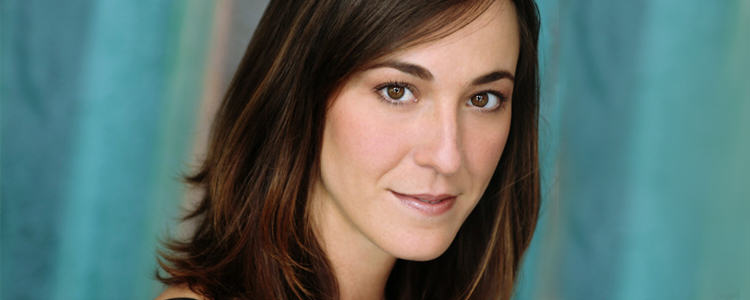 Nicole Gordillo Schimpf is an event producer who has worked within Los Angeles' arts and entertainment sectors for the past thirteen years. During the course of her career Nicole Gordillo has contributed to the development and execution of programs, projects and events that act as catalysts for the creative expression of individuals and communities through active engagement and involvement.
Nicole has worked closely with government agencies, non-profit organizations and well-known artists and curators on a wide range of unique and creative events






"Nicole brings balance to the job. Nicole provides vision and stewards progress towards that vision. Nicole pays attention to detail. She focuses on the immediate needs and never loses site of the big picture...In sum, Nicole has my highest recommendation"

− Richard Howard, MBA
"I found Nicole to be a joy to work with. She is the perfect combination of hard work, creativity and fun. She adds sparkle to every event she touches."

− Lori Harris, LA Deputy Public Defender & 18th Street Arts Center's Board President
"Working with Nicole through Tap & Cheer has been great. She's been able to take a rough concept and bring it alive! Aside from handling the main event issues she had a great support network for all the little details; postcards, social media, etc that often are overlooked. Love feeling confident in having a 'go-to' for the future."

− Megan Davis, General Manager - Bank of Venice, Venice Ale House & Fork in the Road
"Beer Art and Music Fest is a tremendous opportunity for start-up food/bev vendors, like my company, or for well-established vendors, like some of the highest quality breweries in America. From the vendor standpoint, Beer Art and Music Fest would be worth attending merely for the fun and social mission components. But there's an undeniable economic component as well, as serious goodwill is sure to be achieved for your product. It certainly was for mine, and I can't wait to table again this year!"

− Matt Tolnick, President/CEO - LAWLESS JERKY LLC
"Nicole Gordillo is an excellent person to have on our special event team. She brings a great combination of professionalism, creative entrepreneurship, and high attention to detail. One of Nicole's best qualities is her communication with our staff to keep us all up to date and to ensure that the deadlines and goals we agreed to are on track. The vendors she partners with are reliable and professional as well."

− Jan Willimason, Executive Director - 18th Street Arts Center