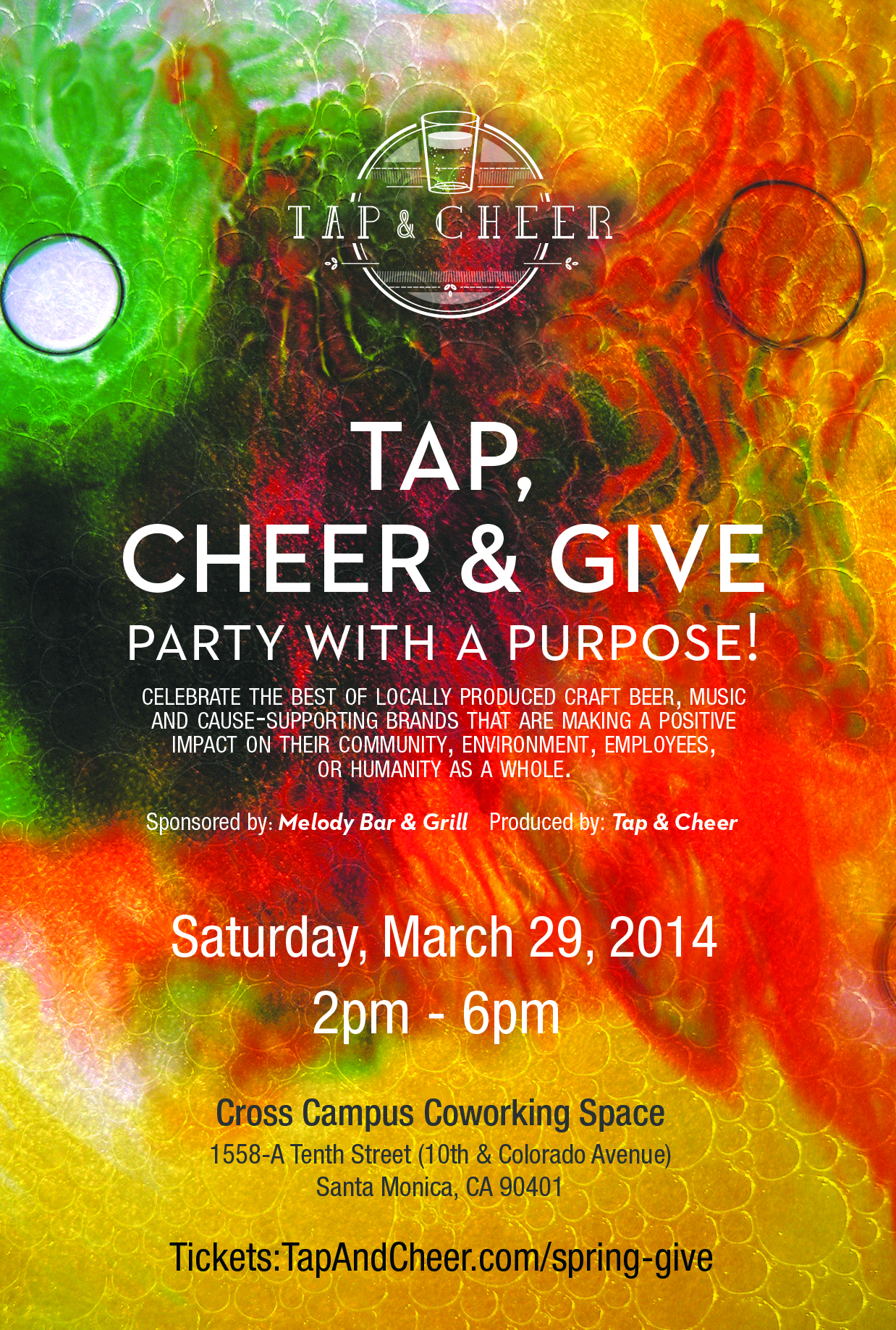 Tap Cheer & Give is coming up, and we've added a bonus to make our socially responsible event your socially responsible event – Uber taxi rides.
Uber will give a $50 credit towards your first ride when you use the promo code TAPANDCHEER by clicking here. This makes it easier to come down and responsibly enjoy the fantastic local brewers who will be at our Tap Cheer & Give event on March 29th.
Our unique beer festival showcases socially responsible breweries and innovative cause-supporting brands that are making a positive impact on their community, environment, employees, or humanity as a whole.
Our stellar line-up of award winning breweries at Tap Cheer & Give includes:
With your 5 oz. souvenir glass, you'll be able to get unlimited samples of over 20 different beers for $35 dollars if you buy your ticket before March 15th (Beware the Ides of March and save!) or $40 after. But that's only the beginning of what we have in store for you.
We're also offering beer crash courses for our fellow beer lovers who want to know more about the art of beer. Beer judge and writer Tomm Carroll along with beer guru Carl Townsend of Pacific Gravity Home Brewers Club will cover all of the beer essentials with crash courses ranging from the origin of specific styles of beer to the appropriate way to taste and evaluate it.
While you're enjoying your beer sampling, we'll also have food trucks and beverage booths on standby to satisfy your appetite and thirst while Federico Alonso of B.A.2.L.A. blasts out the jams at our Earth shaking, Earth quaking celebration.
Some of the fine vendors representing at Tap Cheer & Give include: Baby's Badass Burgers, Bird Pick Tea & Herb, LA Ale Works Sodas, Melody Bar & Grill, Pork Belly's Sandwich Shop, and Wise Coffee.
We've got the tap and cheer part of our celebration down, but this is the part where we talk about how we give so you can feel good about cutting loose. Ten percent of your ticket price goes to support one of the fantastic and socially aware organizations in attendance: Omniscience Apparel, SOLO Eyewear, SurfRider Foundation, This Bar Saves Lives, and Would-Works.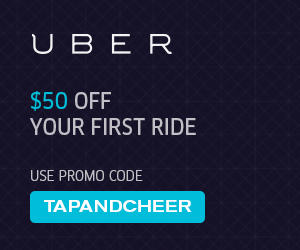 Each organization does wonderful things ranging from providing eye care for people in need to providing meals to hungry children in need. You can't go wrong with having a great time while helping others.
Come on down to Cross Campus at 1558-A Tenth Street in Santa Monica from 2-6 p.m. to enjoy the best beer and food Los Angeles has to offer while supporting some worthy causes. Don't forget to cash in on your Uber promo code TAPANDCHEER by clicking here for $50 off of your first ride so you travel to and from the event responsibly and hassle free. See you there!