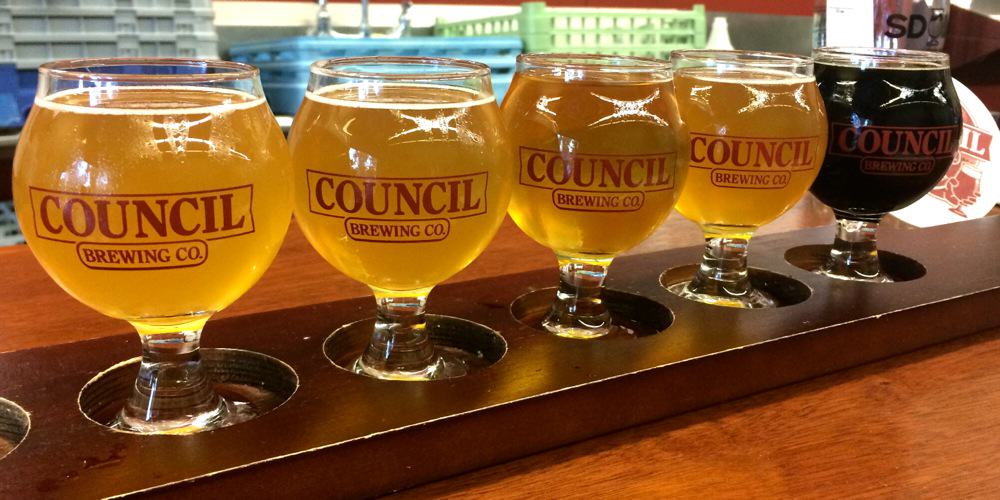 Our adventures for San Diego Beer Week were not over! We still had Saturday and Sunday to explore Hops Highway and other San Diego breweries! We started off with lunch and tasters at Bagby Beer Company in Oceanside, CA. Wings, tacos and a flight were in order. Our liquids of choice included Continental Cream, Worker Bee, Hop Crop Red Ale, Dark Squad, Hope Crop Extra Pale, Hop Crop Pale Ale, Upside Down Frown (one of our favorites) and Tis the Saison.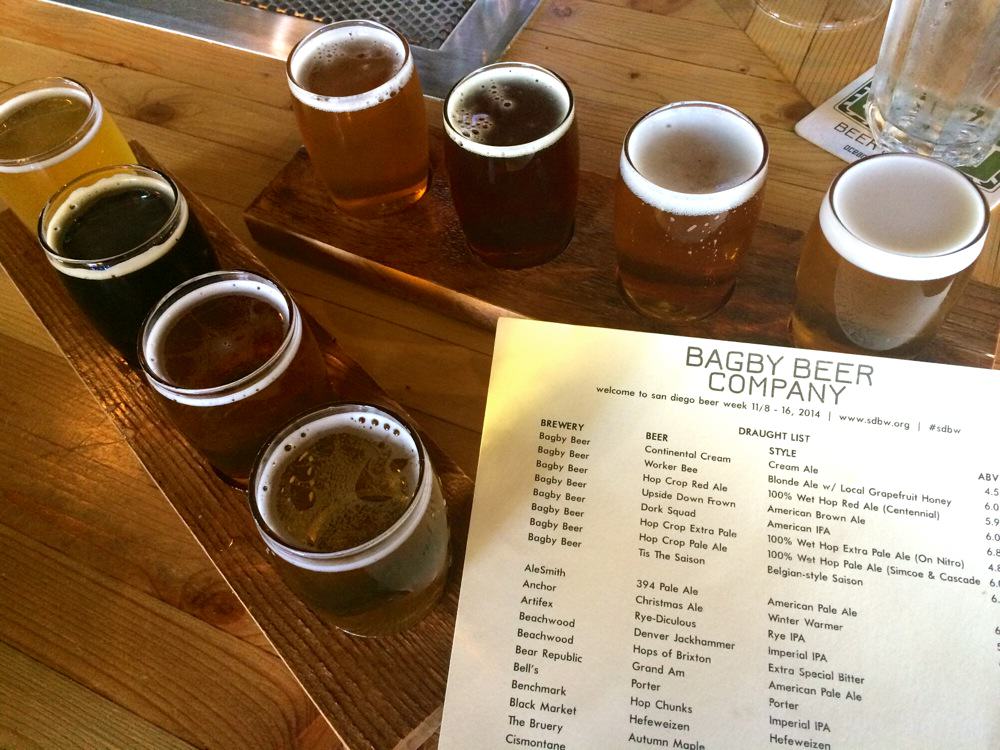 Following lunch we decided to take a trip down the Hops Highway to tantalize our taste buds even more. Next stop, Mother Earth Brewery and Tasting Room. We really enjoyed the psychedelic vibe of the modest garage turned brewery and taproom of Mother Earth. Posters of Jimmy Hendrix and Pink Floyd covered the wall as local beer enthusiasts sat around the bar and chatted. After a couple individual tasters of their Cali Creamin' Vanilla Cream Ale, PB & J Imperial Stout and their award winning Hop Diggity DIPA we were set.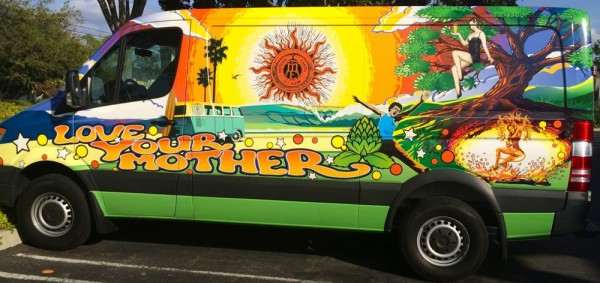 The team was excited to try the newly opened Toolbox Brewing Company. This 2-month old brewery had a small yet hip and well-designed taproom. We thought the tool tap handles were a nice touch.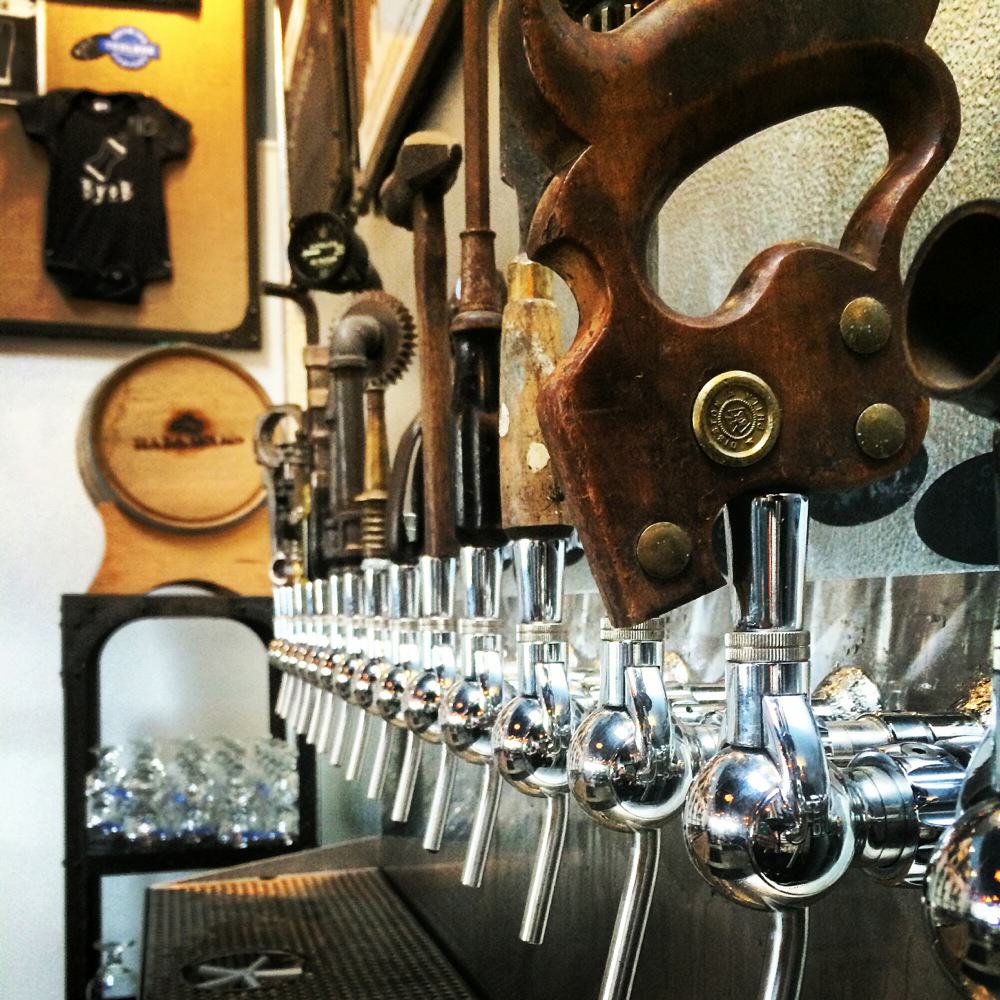 On the list to be sipped were the Crevice India Pale Ale, Cozmic Zombie Indian Pale Ale, Tart X with Raspberry, Tart X with Apricot, and the Udder Mudder Milk Stout with coconut. The Cozmic and the two tarts are all made with 100% Brettanomyces, a non-spore forming genus of yeast that was harvested by local homebrewers.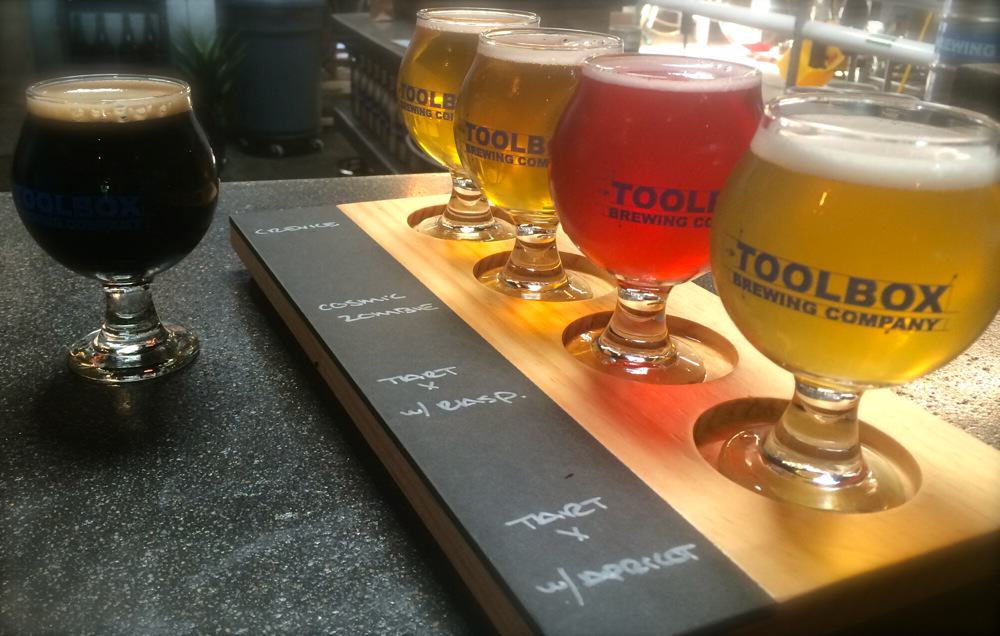 After getting our sour on we headed to Belching Beaver Brewery, which was the happening place to be. Groups of friends sat outside by an open fire pit while others stood in line to order in the taproom. Fairly hungry at this point we were thrilled to find that they had a BBQ station by Grill Fellas set up with all the right fixin's. Our meals even included a delicious cupcake from Of All Things Bakery made with Belching Beaver's celebrated Peanut Butter Stout. (It was kind of awesome that the cookie in the cupcake resembled a beaver tail). Naturally we had to eat it with a taster of the Stout.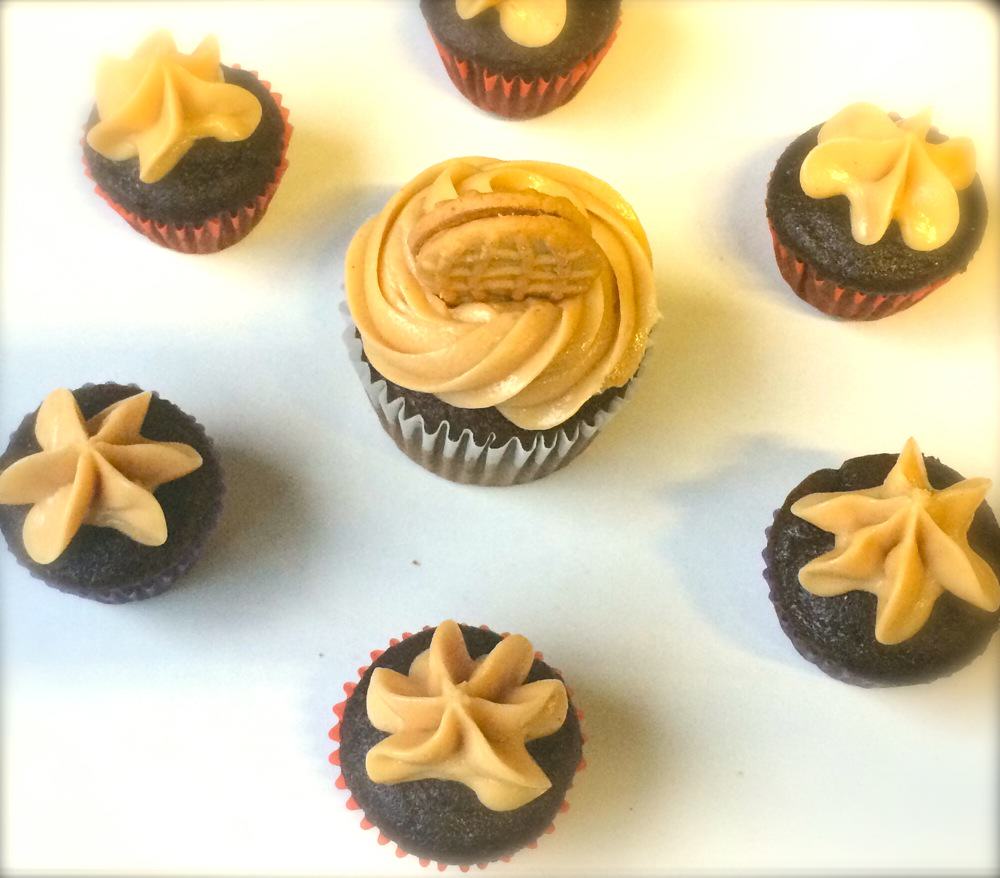 Are you ready for some more craft beer? Next, we cruised over to Rip Current Brewery and Tasting Room. The crew there was extremely hospitable and it was a perfect place to end the day. The selection of styles included a wide range and we enjoyed trying some flavorful expressions of many of the world's top styles. Being a big fan of dynamic hoppy beers my favorite was The Curl IIPA. This 10.3% Imperial IPA had prevalent citrus and tropical fruit flavors with a slight pine-like aroma to it. Dry and bitter The Curl was a great way to continue our night.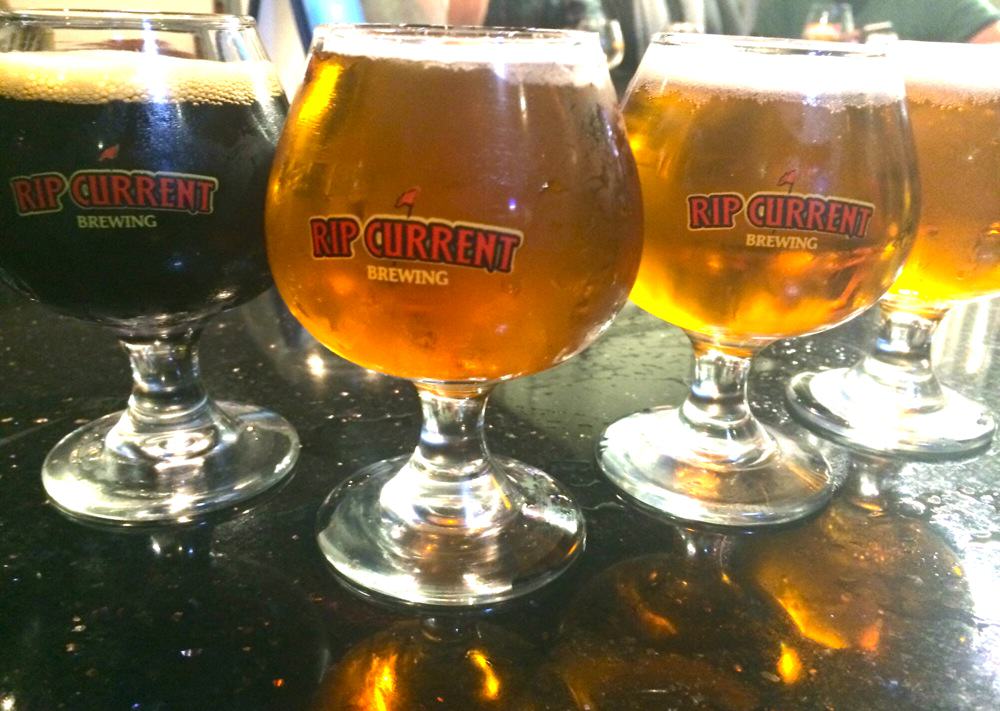 At Council Brewing Co. we enjoyed a flight of Farmer's Gold (Belgium Saison), Chizzam! IPA, Gravel Drop IPA, Quorum IPA (Rotating IPA) and Pirate's Breakfast (Imp. Oatmeal Stout). We also tried a Mango Tart Saison that had a bright forward nose and a lovely puckering tartness to it.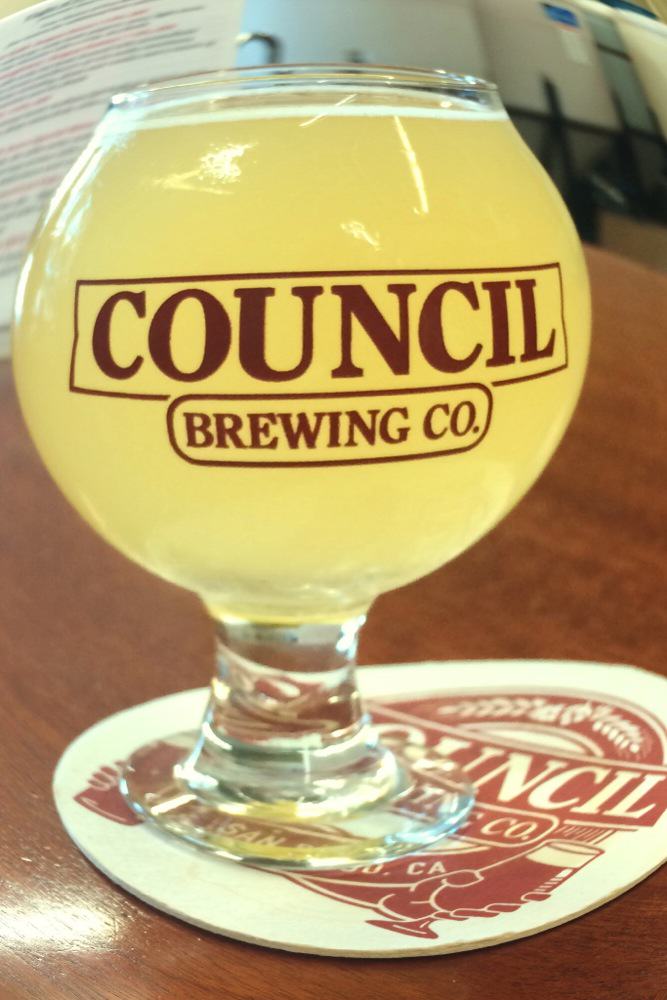 Sunday morning we were sadly heading back to LA, but needed some fuel for the journey so we stopped off at Karl Strauss Brewing Company's famed "Brunch is Better with Beer". We relaxed, laughed about our fantastic weekend, listened to live music in the beer garden and filled our tummies with a great spread that included everything from made to order omelets to pasta dishes.
Thank you to all involved in this year's San Diego Beer Week. The Tap & Cheer team had a wonderful time meeting and sipping with you all. Be sure to check out all our adventures this week: Meeting of the Guilds, Stone Brewing and Crush & Brew!
In the words of legendary Ron Burgundy, "You Stay Classy San Diego!"